Housing developments on the costa
Enjoy the unique experience of living in a new construction housing development In alicante's best locations.
Ask us for your free gastronomic and sports experience!
At PATRIMI RESORTS, we are so convinced that you will fall in love with our new homes that we invite you to experience a FREE gastronomic and sports adventure! Ask us for more information and come to see the house of your dreams in the privileged environment of the Costa Blanca and the Mediterranean Sea.
Do you live far away, or abroad? We'll pay for your trip! See the terms and conditions by requesting additional information. You won't regret it.
Construyendo viviendas de obra nueva mirando a tu futuro
Why we do what we do, and why it is important for the client. It is the main proposition that converts more users into clients. What they have to gain with us.
We create spaces for people who seek to enjoy life fully and in a different and real way. We want them to feel that their time with us is worth to us as much as it is to them. We want our clients to sense our concern for them and feel that they can trust us, knowing they won't find what we have to offer them elsewhere.
The time we offer them will make them feel better than they could have ever imagined: before, during and after their purchase, with their family, friends or by themselves, day and night
We specialise in working to give you time.
Our goal is to amaze people and convert what once was their dream into a reality.
At Patrimi, we build spaces and experiences in which people can spend their time and fill it with quality experiences. We believe that the most valuable thing for people is time, so we work to make it the focus of our commitment, creating quality time for our clients, employees, and suppliers.
Our motivation emanates from our concern of people's well-being, to care for them and offer them something as valuable as they are.
Types of housen properties available at Patrimi
All of our apartments are very spacious and intelligently distributed, with high ceilings. Equipped with two, three and four bedrooms, and one or two bathrooms, ready to become your new home.
For the entire Patrimi team, your comfort is our priority. We want to make sure that you are not disturbed by outside noise, which is why the entire property is fully soundproofed from the exterior. And at the same time, we want to protect you from the cold winters as well as the hot summers.
We choose each plot carefully to build what we want to be the home of a lifetime. From the foundation to the ceiling, we build our bungalows with your whole family's comfort in mind, incorporating all the currently available security elements and following the architectural line that defines us, with the highest standards of quality and efficiency.
Large living area, with a distribution that eliminates dead angles and gives the house an open, airy feel. The entire property is geared toward comfort.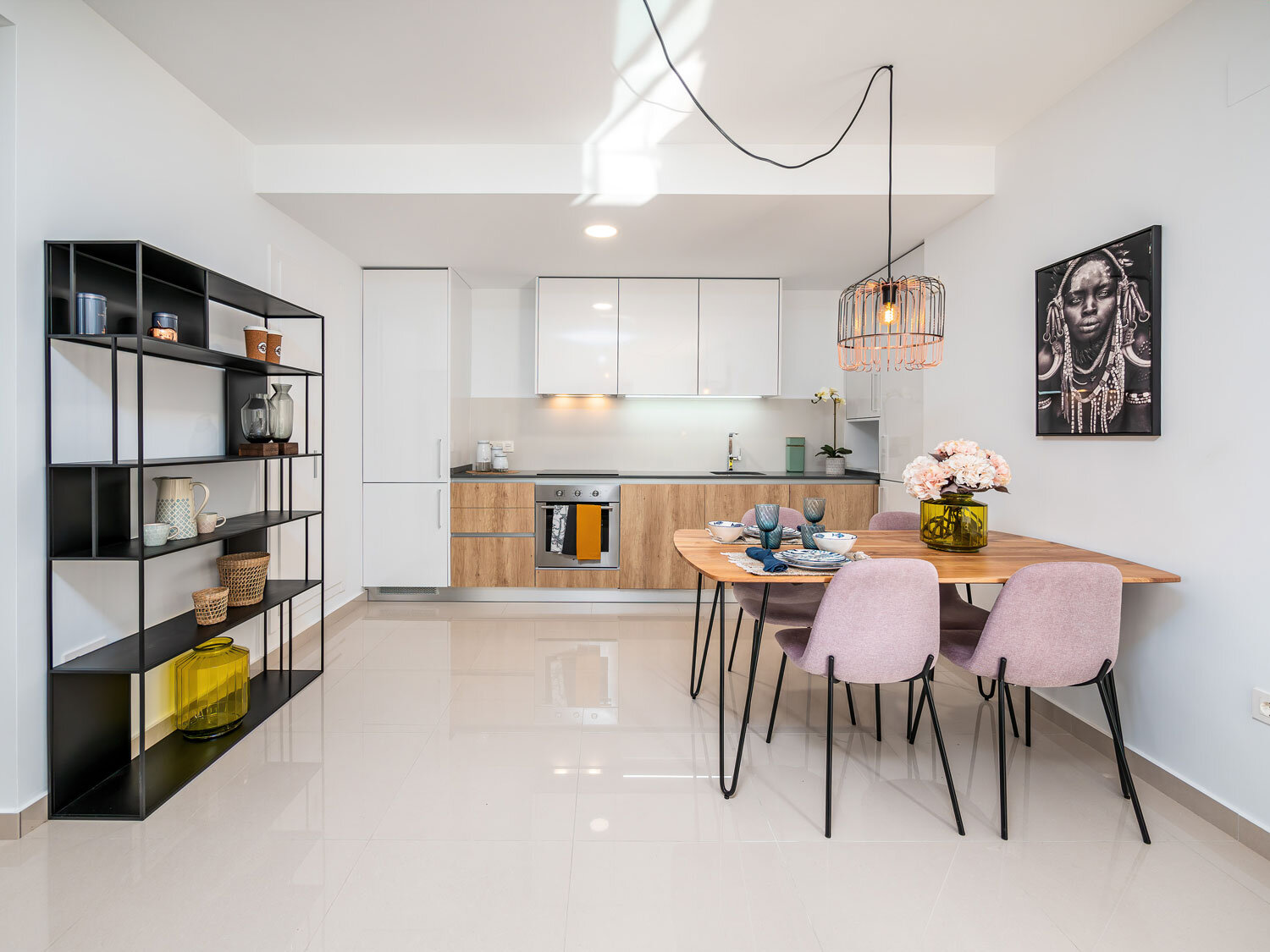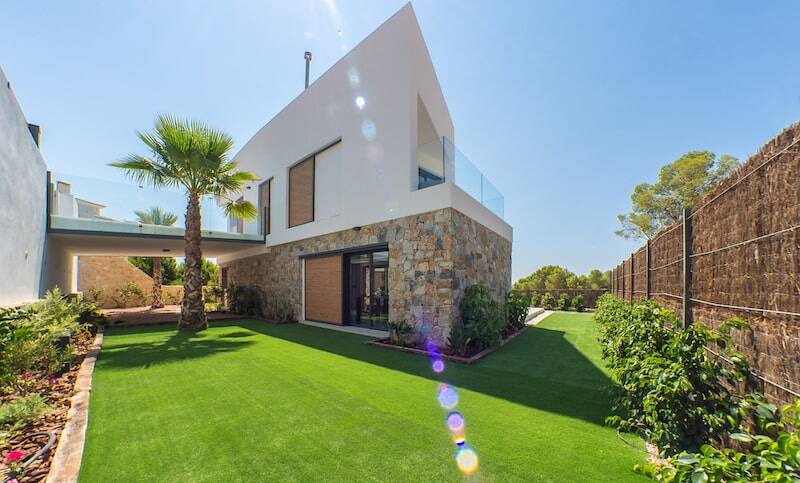 All of our villas feature elegant interiors, premium finishes and distributions on one or more levels with large windows and direct access to the private pool. We also select each plot in the ideal environment, with wonderful views where you will enjoy the Costa Blanca's mild climate.
All of our buildings benefit from unbeatable communication with the nearest urban centres, with access for both private vehicles and public transport.
The duplex apartments at Patrimi are prepared to be equipped with everything you need to move in immediately. All of the spaces are designed with attention to detail for the optimal use of space. Made for those who want to enjoy a private garden without having to sacrifice an incredible solarium.
Large bedrooms, high ceilings, two full bathrooms, and large windows to delight in the natural light.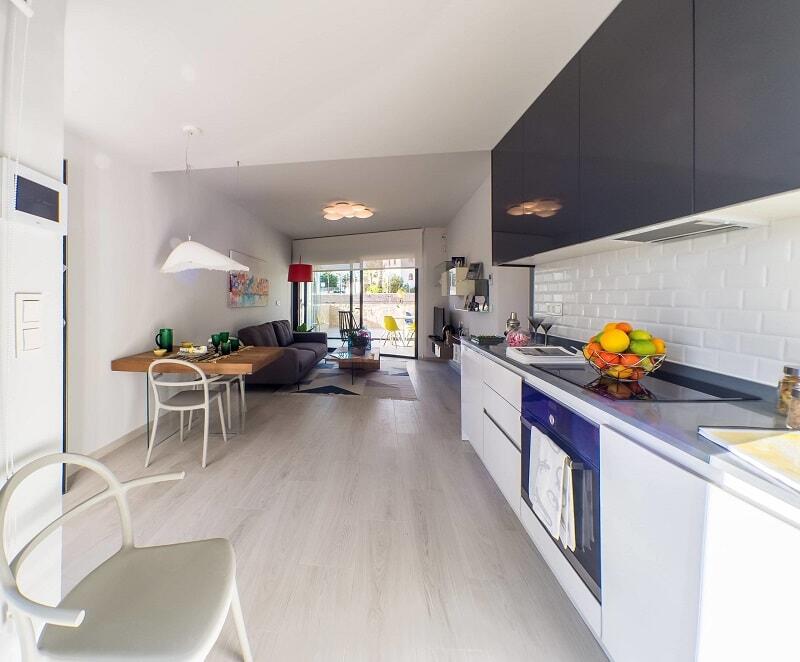 From the penthouses at Patrimi, you can enjoy the most beautiful panoramic views of the natural environment and the Mediterranean Sea that bathes the Costa Blanca. Large terraces that allow you to enjoy the area's good weather all year long.
Our designs are unique, combining the advantages of a modern, functional home, mixing current and classic lines. Always concerned about your time and the time you'll share with your friends and family.
To see more opinions you can access our YouTube chann
PATRIMI

SOLEIL

FINESTRAT

LA FINCA

SALINAS